How to make the amazing Gogledd Cymru ('North Wales') Cocktail.
What you will need to make approximately four shots;
50ml Vodka
50ml Cranberry & Raspberry Juice
60ml Sugar Syrup
20ml Peppermint Syrup (you can substitute with three drops of 'American Peppermint' Food Flravouring, and five drops of green food colouring in some sugar syrup).
40ml Penderyn single-malt whiskey, or Glenfiddich 12 year aged whiskey.
25ml Lemonade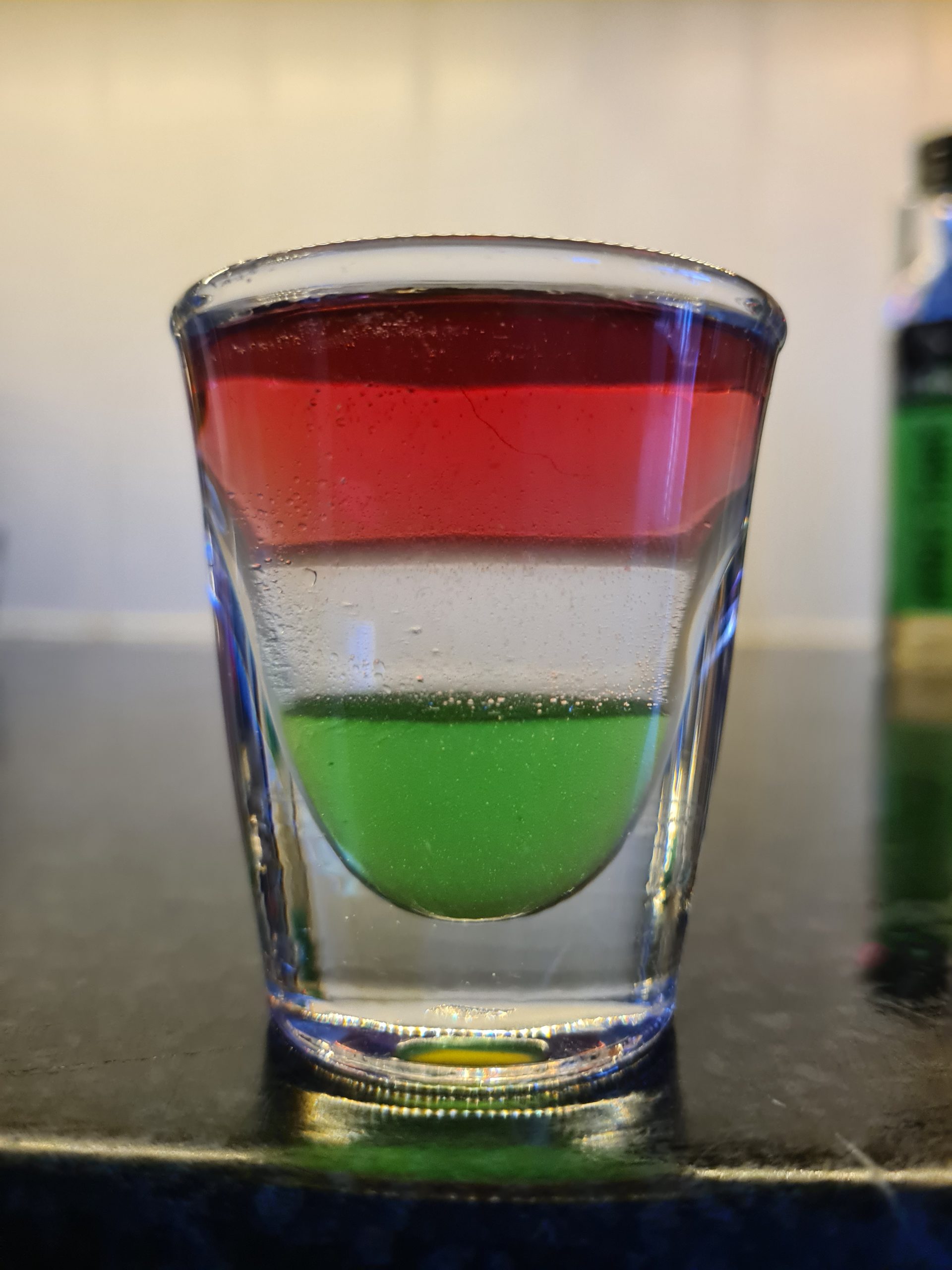 Before you start, make sure everything except the vodka has been chilled for two hours in the fridge.
Pour 40ml of the mint syrup into a glass. Add the 40ml of whiskey. Mix well, place to one side. (If you're substituting the mint syrup, add five drops of green colouring and three drops of american peppermint flavour to 40ml of sugar syrup, mix well).
Pour the mixture into a shot glass, to a third.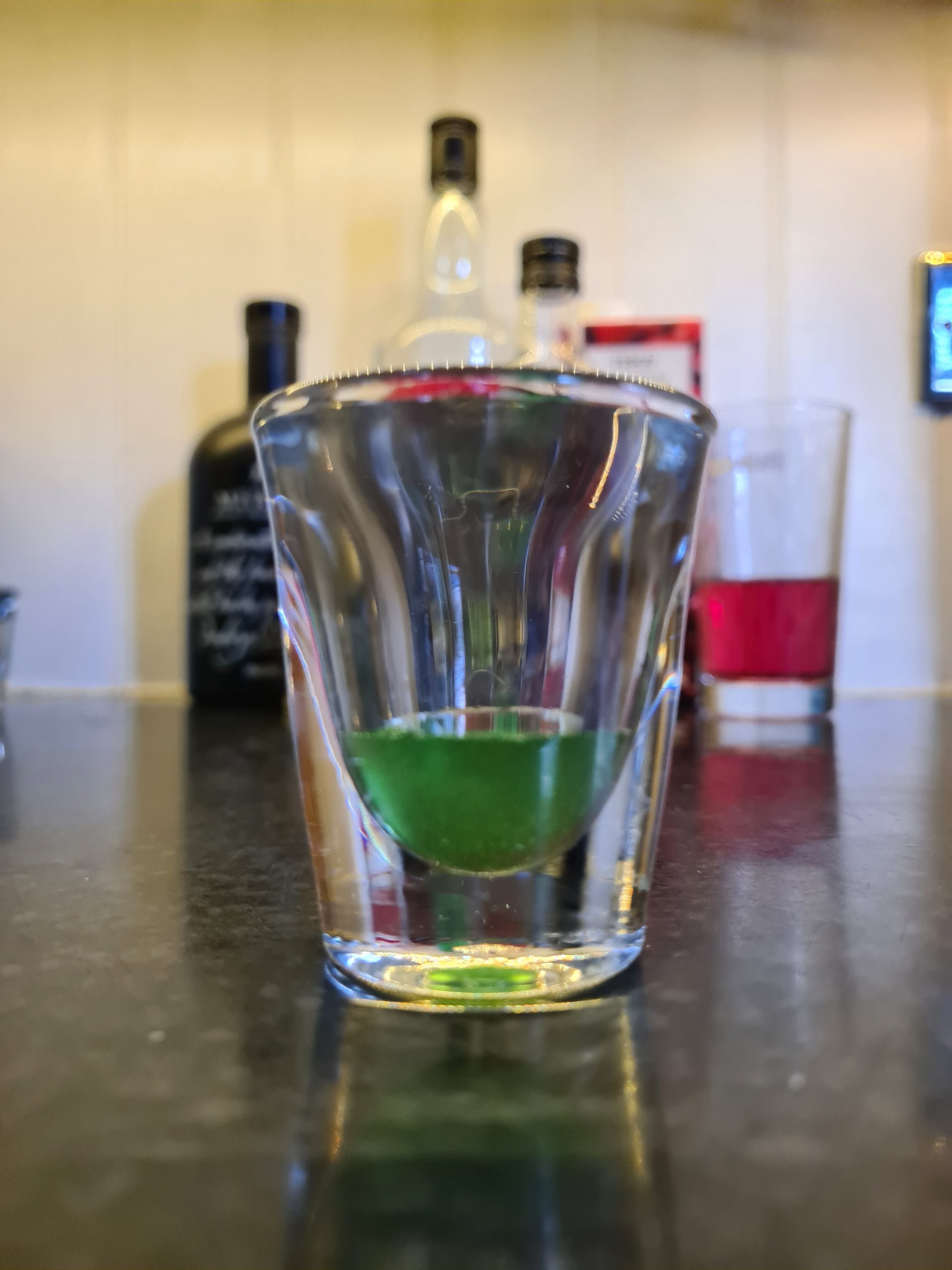 Mix the lemonade with the remaining 20ml sugar syrup.
Using a pouring controller (we have adjusted a teaspoon to do the perfect job!), very slowly place the base of the pour control on the top of the base layer in the shot glass. The method takes a little practice but you're ultimately pouring it down the side of the glass, onto the base of the pour controller, so that the liquid below doesn't get disturbed.
Take your time and remember, it might take a few times to perfect this.
Fill the shot glass to the 2/3rds point.
Now mix the crandberry & raspberry juice with the vodka in a glass. Rinse the pour controller under the tap and dry, then using the same method, pour the mixture into the shot glass until it's full – again, making sure you don't disturb the second layer of liquid.
Your Gogledd Cymru Cocktail – as unveiled on Gogglebocs Cymru – is now ready to drink!