Drone Cinematography – What, why, and how?
Drones have been used in films and TV for a little while now.
However, Directors and Producers are getting clued up that their work can be elevated further, with stunning footage that an experienced Drone Pilot and his machine can provide.
It's ALL about that essential GV, that B-roll – to help make a fantastic production!
Well, actually no, that's not totally correct.
Don't Just Establish Shots with your Drone Pilot
Most people use drones to do this, and that's fine, but then imagination sometimes runs out.  Your drone Pilot is more than capable of using that Flying Camera in a multitude of situations.
Opening scenes, follow-me scenes, tracking across fields, following cars, you name it, unless it's under water you can apply drones to most equations and eliminate camera shake, no track setups or crane setups…..
A great example is found in one of the all-time grossing movies – the entire opening scenes of SkyFall, the James Bond film, was filmed with Drones.  Those terrific scenes which would otherwise have lost the intimacy of close-quarter action by using a helicopter that couldn't get as close (and costs twenty times more dollar), or by the restricted and cumbersome use of booms and tracks, would not have been written without Drone Technology and experienced Drone Pilots being available.
Quick Turnarounds = Money Saved
Aside from not needing helicopters for those aerial shots (which you could never get close to a person with either), because the ability of a Drone and Experienced Pilot is just incredibly useful in it's flexibility and possibilities – you can use this 'tool' to save money and time carting about, buying, or renting jibs & cranes.
Just fast, flexible production.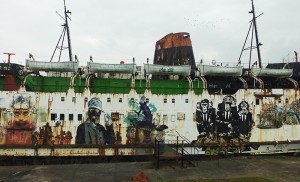 Planning Ahead
Not just in the UK but all over the civilised world, Professional Drone Pilots are beholden to the most heavily regulated industry on the Globe – the Aviation industry.  Because of this, we do have to do a lot of checks that no TV crew would normally have to do.
The further in advance you can make your requirements known to your Drone Guy (or gal), the better he or she will be able to accommodate everything you need.  Permissions, take-off and landing zones, restricted airspace, risk assessments etc, all needs to be completed or checked.  And a lot more.  If your Drone pilot doesn't mention anything like this, take a deep breath, take a step back, smile sweetly and tell them "You'll get back to them".
A great Drone Pilot or company will do all this for you (like we do).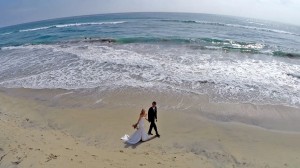 Winging It
If you use an unlicensed operator, not only are you putting people in danger (yes really, check YouTube out – search for Drone Crashes or similar), but you're also infringing the law.  It's a criminal offence!
Just avoid them, there are some great Drone Pilots out there so there's no need.  Our advice is to choose us!  But yeah, we'd probably  say that even if we weren't experienced, highly flexible, ultra reliable, and great value. 😉
Just say No
From time to time, you may ask your Drone pilot to do 'ABC'.  He or she might on occasion advise against this, for safety or legal reasons.  If this happens, please run with the advice – as the crux of the situation is that we'd love to do everything you ask – we want to fly everywhere, any way we like, we are masters of what we do.  But sometimes we just can't.
So if we've said no, you can pretty much guarantee it's going to have been said with deep regret.  It will be to protect either you, your crew, the subject being filmed, property, or possibly, our aircraft.


Don't 'OverDrone'
Lastly, where we all appreciate that drones bring a wave of new possibilities when it comes to filming – don't over-use them in your production – you don't want it to resemble an advert for Drone filming 😉
For more information, tips or advice, or if you have any questions at all, please get in touch!
will@skyweb.media / 0753 917 6000
http://www.TheDroneGuy.co.uk